Exciting product updates
Database file attachment improvements, unsubcsribe from member groups within product and improvements to filters in reporting.

It's the beginning of the year, and we wanted to start off by providing some great improvements to key features you rely on every day. Today, we released a few great enhancements. Check them out below. 

Database file attachment improvements
We have improved the
database attachment
look to match our task and milestone attachment feature. Qucikly drag and drop your files to the database record to upload them for reference. From the list view you will now have full version history, time stamps, and the ability to create online documents, discussions, and links that are directly related to the database record.
Unsubscribe from member group notifications in product
We released the ability to unsubscribe from member group notifications via email at the end of the year, but now you can
unsubscribe directly
from the shared item in iMeet Central. Simply go the preview page of your shared item, click on "Share", and see the option to unsubscribe yourself from the subscription.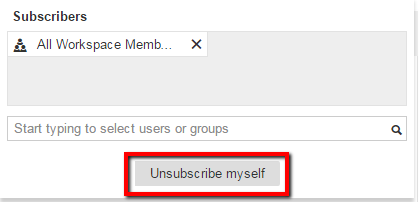 Filtering improvements to Reporting
If you are not already using our reporting tool in iMeet Central,
you really should
. Our team heard your feedback on certain filter criteria, and you can now use the options of "is one of" and "is not one of" in any multiple choice field. This will greatly improve the filtering you can do at the reporting level, making sure your team has the right information at the right time.
That's all for now. Later this quarter we'll be rolling out bulk actions on tasks. We will be scheduling a webinar to showcase all of the great improvements recently released.