To add a new event to your calendar, navigate to the Calendar tab and click New Event. You can also access the New Event link by holding your cursor over any calendar day.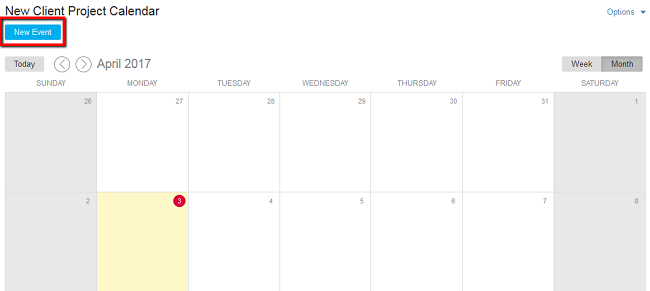 Creating a new event
To create a new event:
Name the event and give it a description.
Select an event organizer, choose the event's participants, and select whether or not to notify the participants via email.
Note: "Notify invited users via email" is selected by default.
Designate both the date and time when the event starts and ends and make the event repeat (if necessary).
Note: If the event repeats, additional options will appear to specify the recurrence pattern.
Select Show Attendee Availability to display all of the times when the invited members are available. Any time a user is free will be white, while unavailable times will be shaded in color.
Note: Calendar availability is limited to 25 attendees and will only display a twelve-hour time frame.
Add a location or meeting room.
Choose to link the meeting organizer's iMeet room. (this will only display if the iMeet integration is enabled at the company level)
You can mark this event as Internal Use Only.
Click Create Event.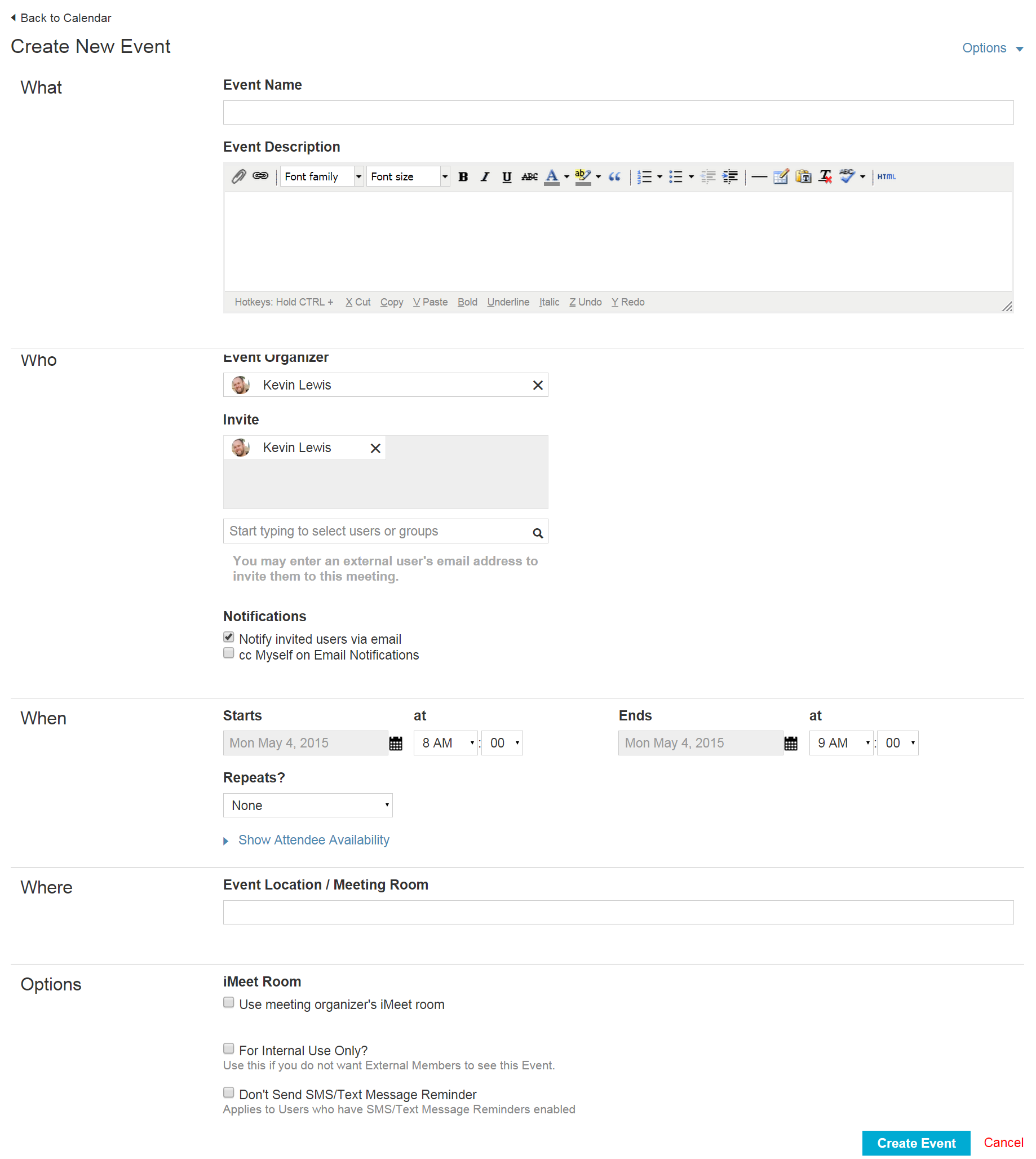 As the member scheduling the event, you will only receive a notification email if you elect to CC yourself on the email notification.
Recurring Events
If an event is going to occur multiple times, you can use the recurring events feature to create these events in bulk. To create a recurring event, use the Repeats? drop-down menu to select the frequency of the event and when the event recurrence will end. The frequency options include:
Daily
Daily (Monday through Friday only)
Weekly
Monthly (by day of the week)
Monthly (by date)
Yearly
Additional options
Use the meeting organizer's iMeet room and event participants will be able to join the meeting room directly from the "Join iMeet Room" link on the event details page 
For Internal Use Only: Hides the event from external members of the workspace.
Editing, deleting, and moving events
When viewing a calendar, details about an event are displayed when a user hovers their cursor above the event. For recurring events, links to edit just that event or the entire series are presented.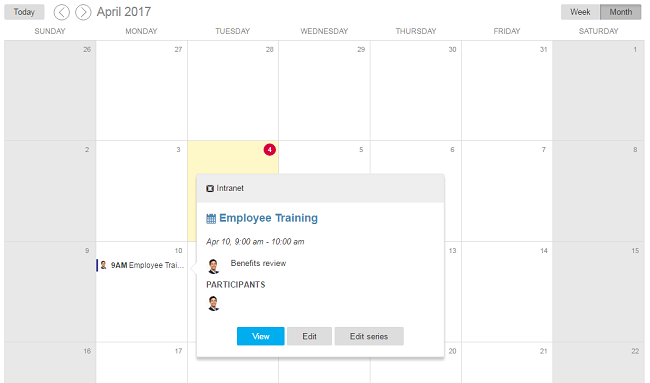 To delete an event, navigate to the event details page and click Options > Delete in the top right corner of the event. For recurring events, additional options to Delete this Event only or Delete Entire Series will be available.
To edit an event, navigate to the event details page and click Edit Event in the top left corner. For recurring events, the options to Edit This Event Only or Edit Series will be available instead.
To move an event to another workspace select Options > Move in the top right corner of the event.