Review Roles
Reviewer
Can comment and annotate
Requires a decision
Subscribed to notifications
Can download
Can upload new version
Reviews will appear in My Reviews List
You must add yourself as a reviewer to retain the ability to add members or edit the review details 
CC Members
Can comment and annotate
Cannot make a decision
Subscribed to notifications
Can download
Can upload a new version
Reviews, where you are a CC, do not appear in My Reviews List
Other Workspace Members
Cannot add comments
Can view all comments
Can view files in a Review
Can download 
Cannot upload new versions of the file
Can access the Reviews tab
Email Participants
You do not have to be a member of iMeet Central to be included on a Review. Simply add an outside email address as a reviewer. Be sure that Public File Sharing is enabled in the workspace settings so that the outside user can access the file. Learn more about the Email Participant option.
Review Decisions
Reviewers will find the option to make decisions in the sidebar. Make your decision by selecting the icons. Once a decision is made the icon is displayed on the member's image. You can change your decision at any time.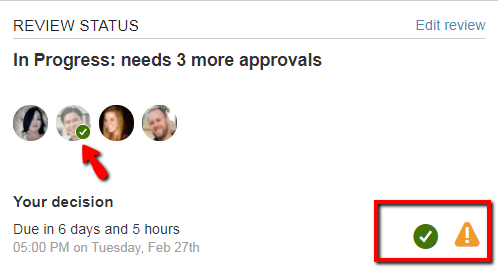 Your decision options are Approved or Changes Required.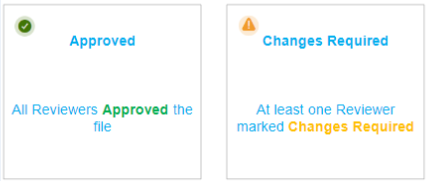 Review Status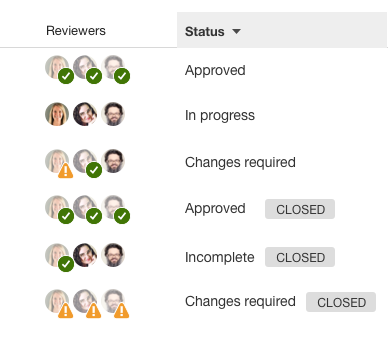 * Reviews are marked as Incomplete if the Review is closed before all of the decisions are made
For more information see Review - standard process and flow , My Reviews list,  Reviews tab , and