This article explains the standard steps in the review process.
Upload the file
Create a review
Add reviewers and CCs
Make comments and annotations
Make decisions
Upload new versions
Approve
Close the review
Archive the review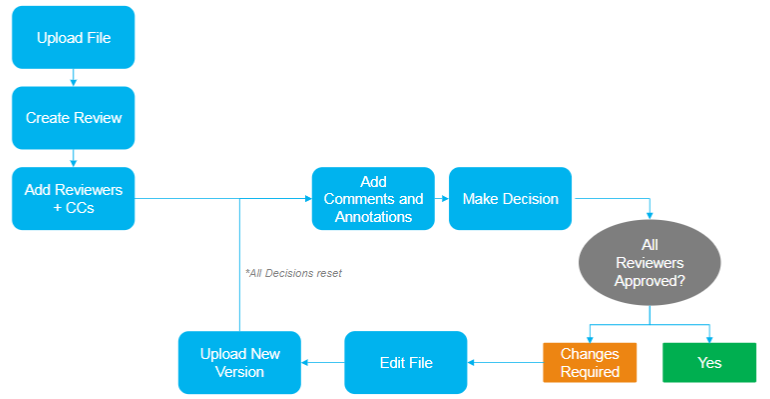 How to start a review?
From the file detail side panel, select More > Create Review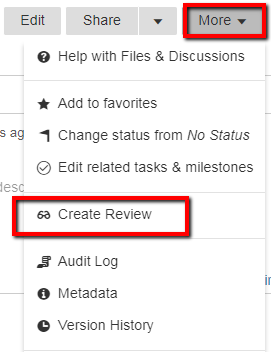 Next, you'll need to select a name, due date, and add reviewers.
The name of the Review can be different from the file name. Editing the file name later will not change the name of the Review.
Reviewers have the ability to add comments and annotations, make decisions, and upload new versions. For more information see Review roles and statuses
Tip: Only reviewers can edit the Review details. We recommend adding yourself as a reviewer to every Review that you create to retain the ability to manage assignees and due dates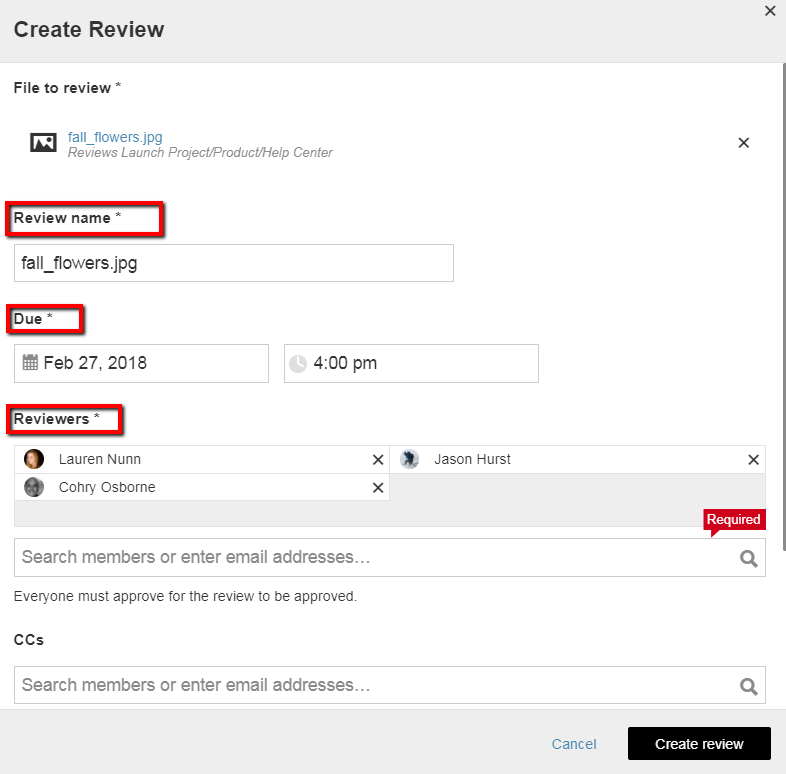 All of your open reviews will appear in your My Reviews List. All workspace members can view a list of Reviews in the workspace Reviews Tab
For more information see Close and archive a review, Review roles and statuses and Review email notifications