Using custom milestone properties, company administrators can tailor milestones to expand the scope of information that is included in all milestones. Company administrators can edit milestone properties, as well as the layouts in which they are displayed and edited, by navigating to the company admin menu and selecting Company Setup > Custom Fields > Milestone Properties.
Adding milestone property fields
Once at the Milestone Properties sub-tab, click on Add Milestone Property Fields to create a new milestone property field. Options are available for the field name, field type, whether or not the field is required, and the field's default value (if any).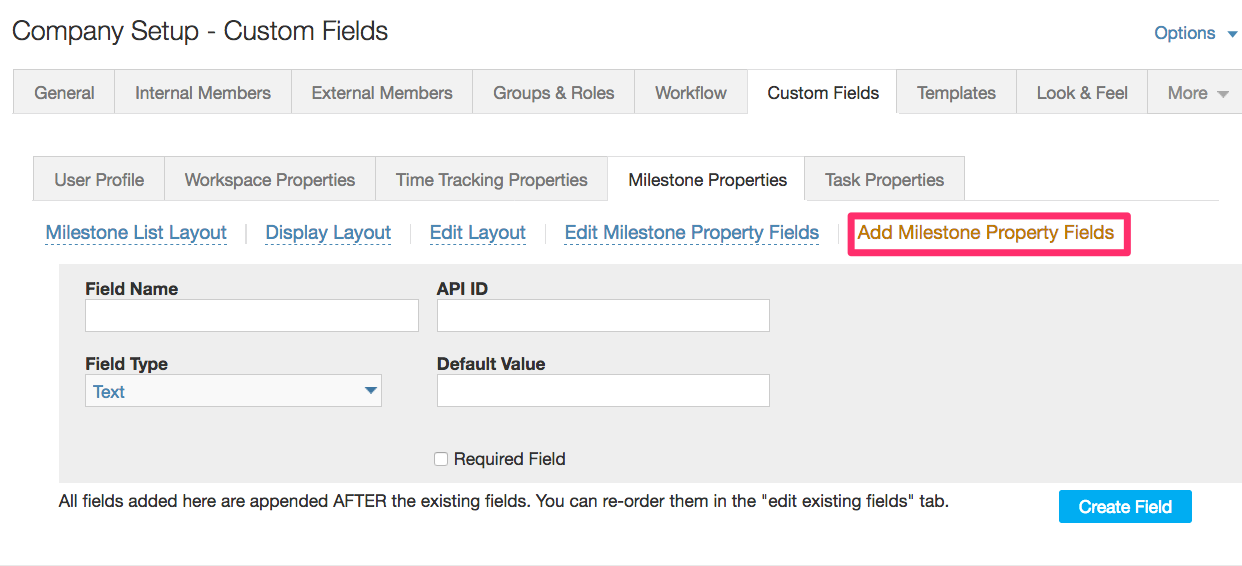 Editing milestone property fields
To modify existing custom milestone property fields, click on Edit Milestone Property Fields. This section will allow for changes to the initial setup of property fields.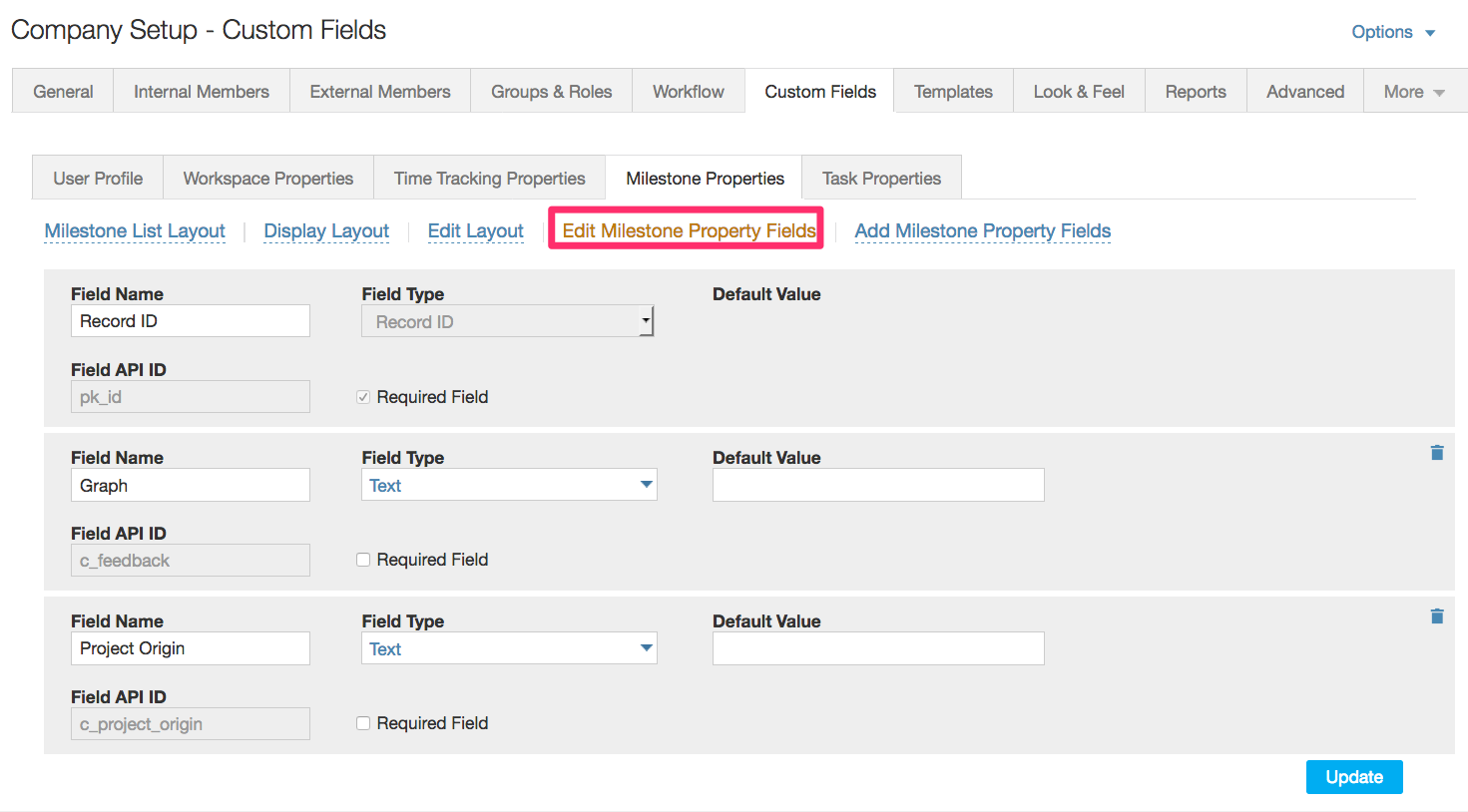 Changing the display and edit layouts
The Display Layout is the layout that workspace members see when viewing the milestone, whereas the Edit Layout is the layout that members see when creating or editing the milestone. The positioning of the areas for Details, Resources, Description, and Task Lists, cannot be modified; the positioning for the custom milestone and task properties, however, can be rearranged as desired.

Sections for custom milestone property fields can created by double-clicking in the area labeled [untitled]. Adding property fields to sections can be done by dragging and dropping any existing custom milestone property fields into the area labeled +Drop fields here.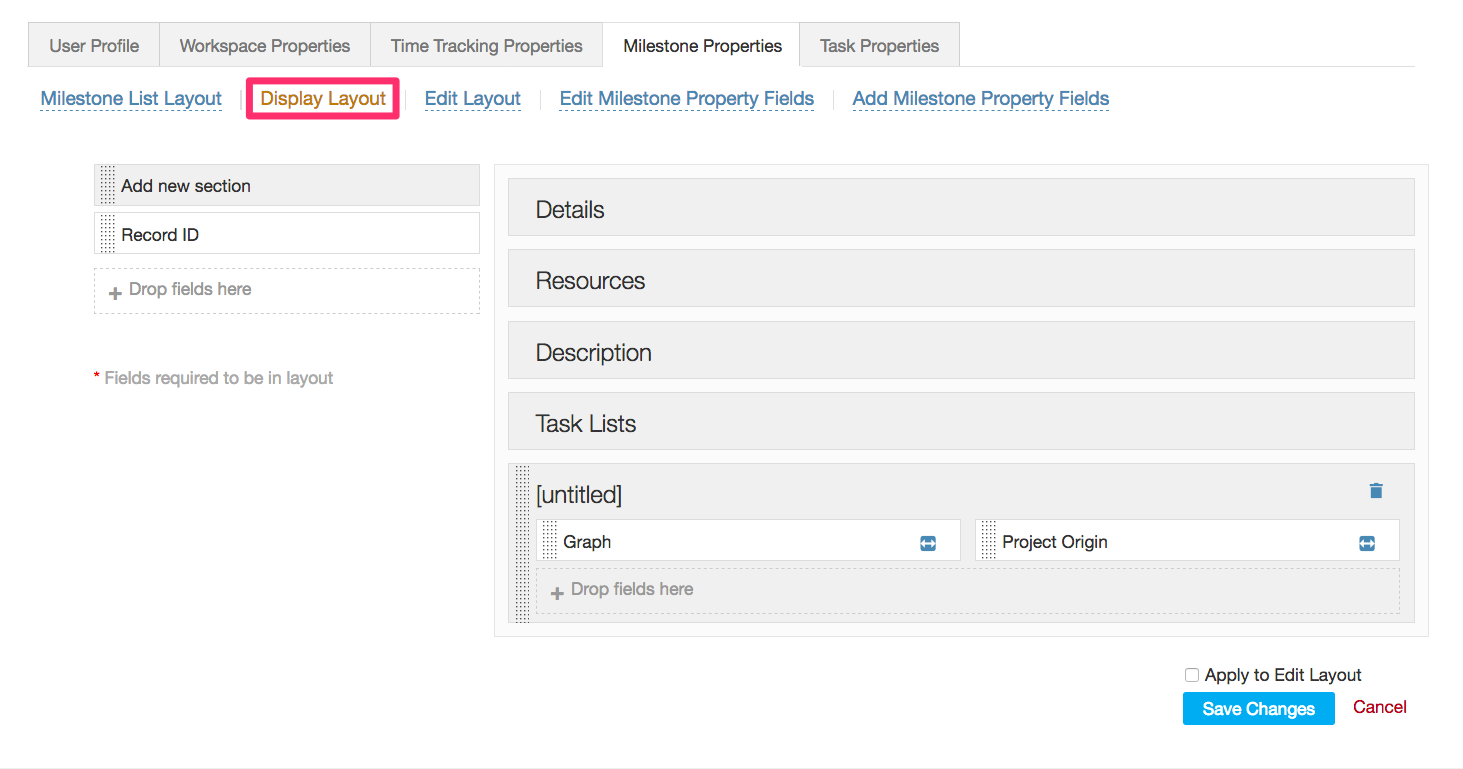 To create additional sections, drag and drop the section labeled Add new section from the area on the left into the main arrangement area, where a green area labeled +Drop to add new section will appear.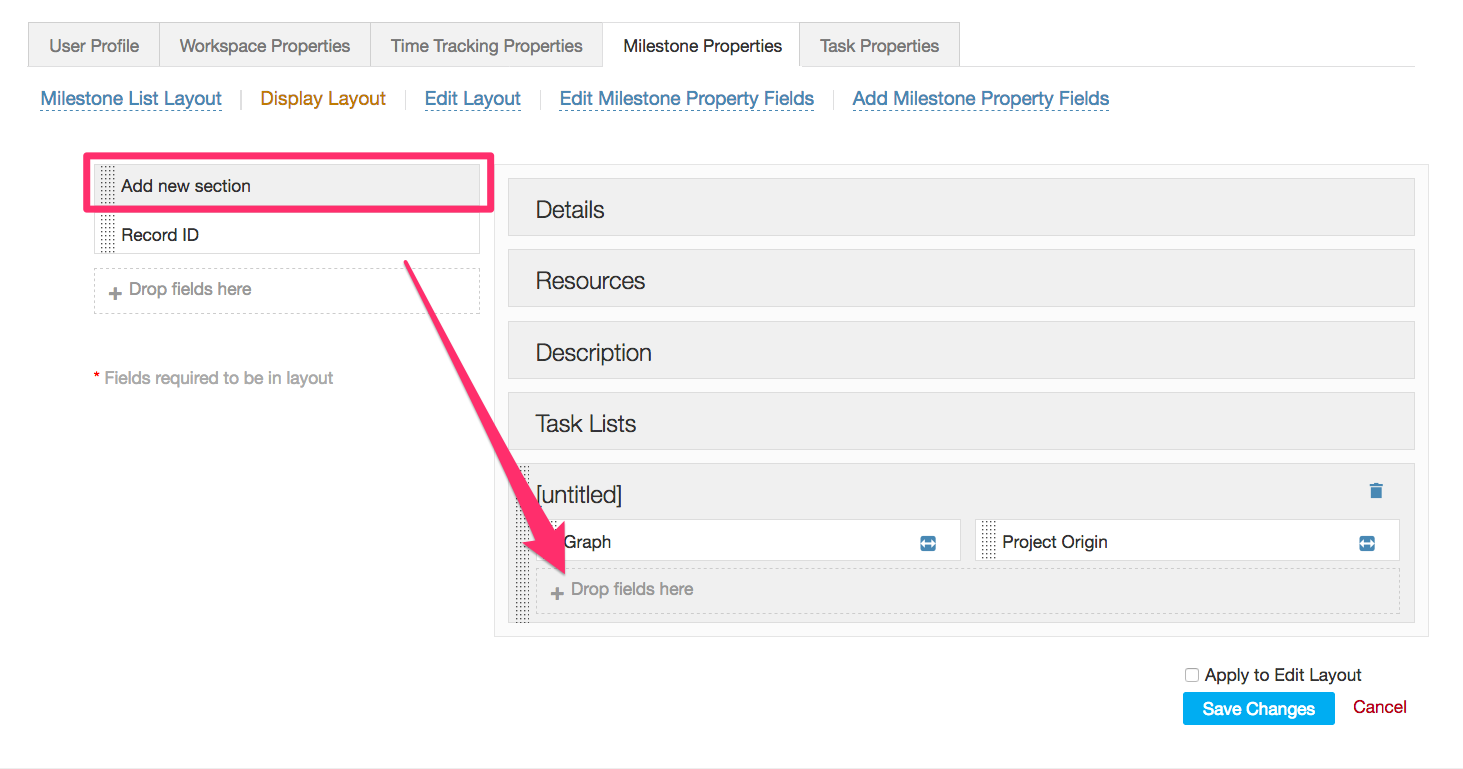 Changes made to the Display Layout can be applied to the Edit Layout by selecting the check-box for Apply to Edit Layout. Click Save Changes to save the modifications.
Milestone List
The Milestone List Layout allows you to add and arrange columns to your 'Milestone List' view under the 'Project Management' tab.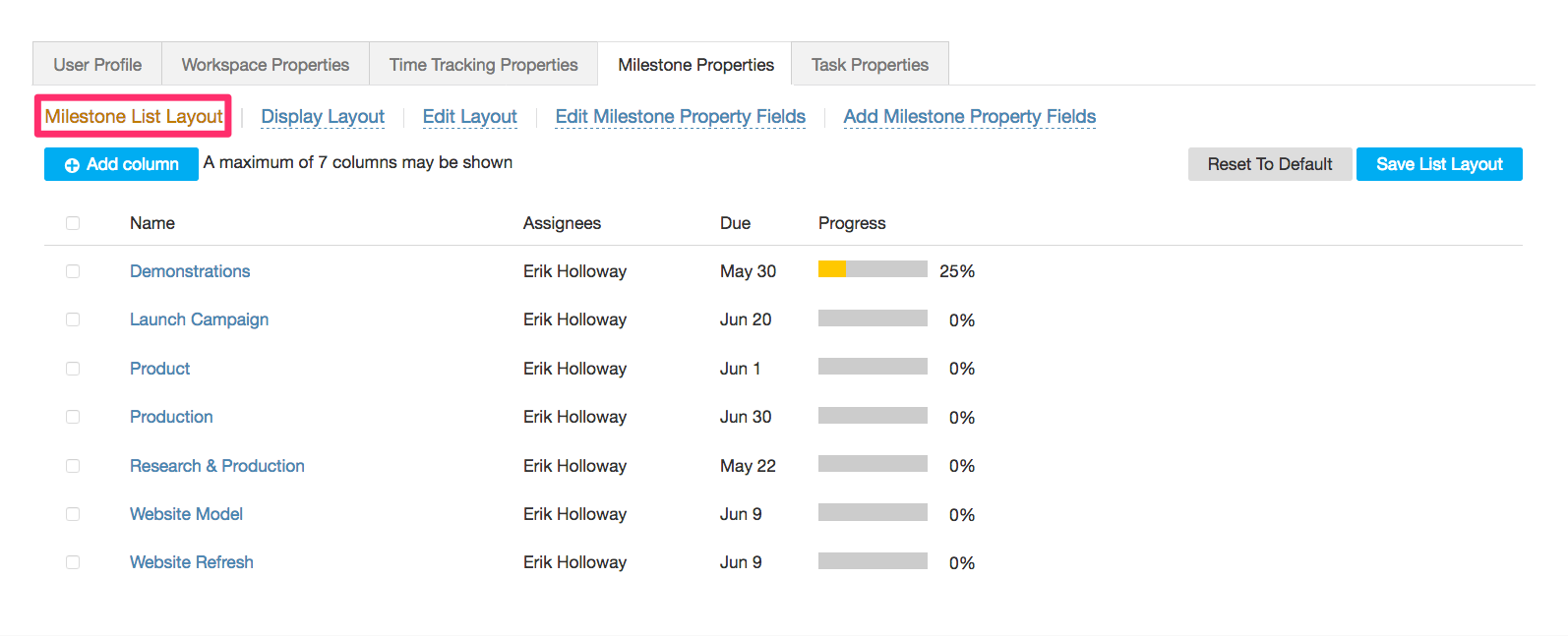 Click 'Milestone List Layout' to access this view. Clicking 'Add Column' lets you insert columns that created under the 'Add Milestone Property Fields' view.
To arrange your Milestone List columns, hover over each column name. While hovering, you'll see see a new icon (represented by a series of horizontal lines) appear to the left of the column name. Click and drag this icon around to arrange your Milestone List columns.