Overview
This article is intended to walk you through the Project Admin Permission.
Project admin permission will allow project managers to minimize impactful and/or accidental changes to project plans.
This feature allows users to limit edit access to certain people (usually Project Managers) via a workspace permission.
Customers looking to manage more permissions at the workspace level will benefit from the Project Admin feature
WARNING: Project Admin Permission is a premium feature of iMeet Central. If interested in this feature, please discuss with our sales team. It is not included with our standard Marketers or Enterprise plan.
Project Admin Permission

Users who have Project Admin Permissions can:
Create and assign Tasks and Milestones
Archive
Mark for Internal Use Only
Assignees without Project Admin permissions can:
Change the status of assigned Task
Add attachments and related files 
Log time
Users without Project Admin permissions (all users can):
Comment on Tasks and Milestones
CC themselves on Tasks and Milestones
Download Attachments
Within a workspace Projects Admins can create, edit & delete Milestones, Tasks & Task Lists. They can also edit workspace properties.
Other users (non Project Admins) are limited to commenting and downloading attachments, except when assigned to a task or milestone.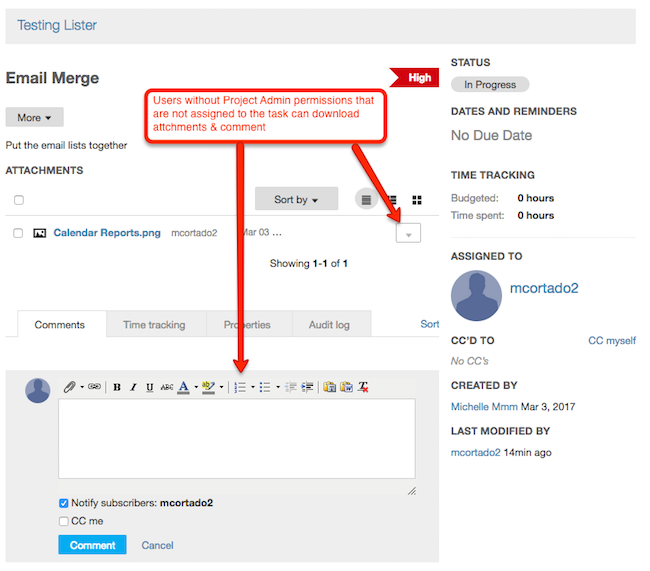 Assignees have the permission to complete tasks, add attachments/related files, and log time to the task or milestone that are assigned.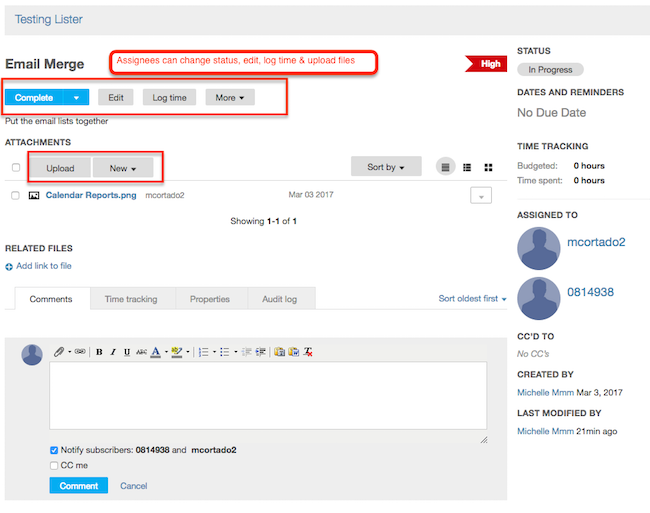 Project Admin FAQ
Both internal and external users can be a Project Admin.
The feature does apply to Database tasks.
It does not apply to personal tasks.
Converting a task list or milestone into a template will require the Project Admin permission when the feature is turned on
If a customer decides to stop paying for the Project Admin permission, functionality will go back to how it was before. Therefore, everyone without the Project Admin permission should once again be able to change things in the Project Management area as well as Workspace properties.